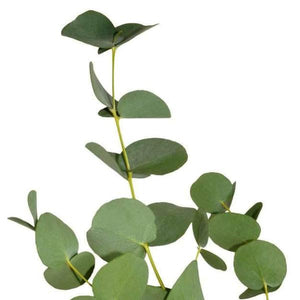 Nascent Naturals
Eucalyptus Essential Oil (15ml)
Regular price
$9.95
$0.00
Eucalyptus globulus. Origin - China
Eucalyptus essential oil is noted for its refreshing and cleansing aroma. Commonly used in steam rooms to open and clear the lungs, this anti-bacterial is always a great go-to for respiratory support. 

On a mental level, it is used to clear the mind and aid with focus and concentration. 
When used in a diffuser, it reduces swelling in the mucus membranes and can help with respiratory problems, congestion, and reduce symptoms related to the flu, common cold, and seasonal allergies such as hay fever.
When diluted in a carrier oil or cream for topical application, eucalyptus essential oil can act as an insect repellant, soothe sore muscles and skin irritation as well as ease arthritis pain.

Blends well with basil, lemon, lavender, and sage essential oils.
15ml bottle
---
More from this collection