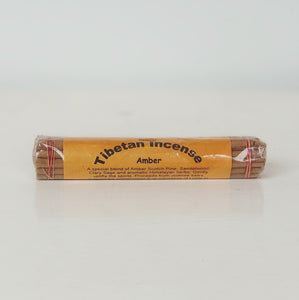 gowonderworks
Amber Tibetan Stick Incense
Regular price
$6.95
$0.00
These natural Tibetan incenses are manufactured in Nepal in accordance with ancient text and tradition. Their production provides employment for low income families whilst preserving the age-old incense and paper-making techniques of past generations.
This amber incense offers a sweet, honey-like aroma. Used for gently uplifting the spirit. A special blend of amber, scotch pine, sandalwood, clary sage and Himalayan herbs.
The incense rolls are presented in bundles of 19 sticks. They are 14cm long and burn for approximately 45 minutes. Each bundle is wrapped in handcrafted lokta paper.
---
More from this collection