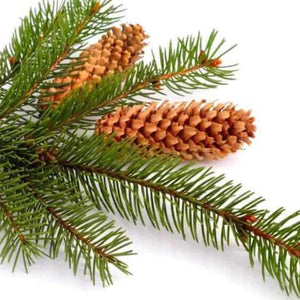 Nascent Naturals
Black Spruce Essential Oil (15ml)
Regular price
$20.95
$0.00
Picea mariana. Origin - Canada
Black spruce is an amazing all-round balancing essential oil. It offers a fresh woodsy, bright scent that is both grounding and energizing. It is an effective mood stabilizer due to its adaptogenic properties. If one is experiencing stress, diffusing this essential oil will promote calm and clarity. If one is experiencing lethargy and depression, black spruce essential oil will provide an uplifting and energizing effect on the senses. The nature of adaptogens is to correct whatever emotional imbalances are present at the time of use.

When diluted in a carrier oil or cream for topical use, this oil is antiseptic, anti-inflammatory, anti-fungal and antispasmodic, making it a great addition to the modern medicine cabinet. 
Blends well with many oils such as Lavender, Bergamot, Sage, Lemon, Cedar.  
15ml bottle
---
More from this collection