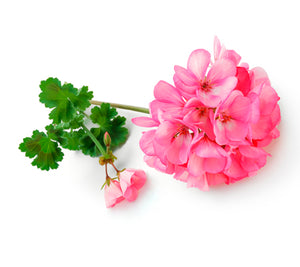 Nascent Naturals
Geranium Essential Oil (15ml)
Regular price
$18.95
$0.00
Pelargonium gravolens. Origin: Egypt
Geranium essential oil is pleasantly sweet and uplifting. When diluted in a carrier oil or cream for topical use, geranium essential oil helps create balance in the skin's moisture barrier for and so is great for skin care.
When used in inhalation or a healing bath, geranium promotes emotional wellness by relieving feelings of stress and anxiety. This oil also works with the adrenal cortex and has a balancing effect on the hormonal system.
Blends well with basil, grapefruit, lavender, patchouli, cedar and rosemary essential oils.
15ml bottle
---
More from this collection