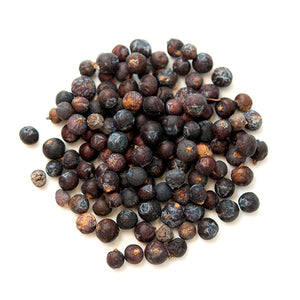 Nascent Naturals
Juniper Essential Oil (15ml)
Regular price
$19.95
$0.00
Origin: Croatia
Juniper essential oil has a sweet and musky scent. It is a natural cleanser and detoxifier. When used in inhalation or a  diffuser, juniper essential oil can help to relieve anxiety, nervous tension and mental exhaustion. This oil can also be used to stimulate the nervous system and bolster the spirit in challenging situations.
When used topically by diluting in a carrier oil, Juniper essential oil protects the skin moisture barrier and reduces the look of cellulite. It also possesses anti-rheumatic, astringent and antiseptic properties.
Blends well with cedarwood, geranium, grapefruit, lavender, bergamot, lime, vetiver and lemongrass essential oil.
15ml bottle
---
More from this collection