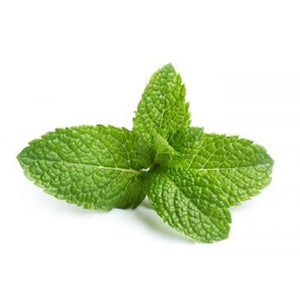 Nascent Naturals
Peppermint Essential Oil (15ml)
Regular price
$9.95
$0.00
Mentha piperita. Origin - India
Peppermint essential oil boasts a super refreshing, cooling and uplifting menthol scent.
Peppermint stimulates the mind, increases mental agility and focus. It is a good support to combat mental fatigue and depression.
As a must have for your bathroom or first aid kit, peppermint is remarkably quick and effective for headaches, stomach ache or nausea. A few deep inhales right from the bottle for a minute or 2 and a basic headache can disappear in minutes. 
Be careful though - Peppermint is very strong and can be very irritating when in direct contact on the skin, so you don't want it to touch your face.
*Use with caution - If you use peppermint topically, it must be properly diluted.
Blends well with eucalyptus, lavender, lemon and rosemary essential oils.
15ml bottle
---
More from this collection