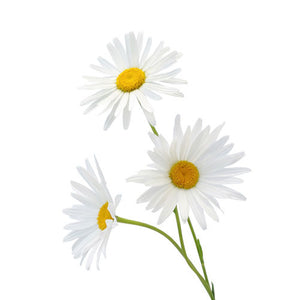 Nascent Naturals
Roman Chamomile 10% Essential Oil (15ml)
Regular price
$26.95
$0.00
Anthemis nobilis. Origin: Mid-Europe
Roman chamomile emits a sweet and earthy scent. This oil works to combat insomnia, irritability, hyperactivity, shock, stress, and anxiety. It can be applied topically by diluting it in a carrier oil or cream to relieve muscle cramps and spasms. On a physical level, this oil is antiseptic and anti-inflammatory.
Healing Bath - Dissolve 20-30 drops into a cup of sea salt and add to bath to treat insomnia, nervousness, irritability, hyperactivity, stress, headaches, anxiety and depression.
Blends well with bergamot, clary sage, lavender, geranium, grapefruit, rose, lemon, lime and ylang ylang.
15ml bottle
---
More from this collection