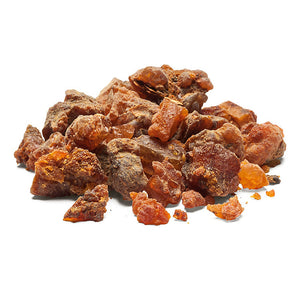 Nascent Naturals
Myrrh Essential Oil
Regular price
$24.95
$0.00
Commiphora myrrha. Origin: Somalia
Myrrh is a precious essential oil with a smokey, earth aroma praised for its energetically purifying and spiritual properties.
When used in inhalation (bath or steam)  myrrh essential oil is emotionally restorative, revitalizing, and uplifting. It is an effective mood booster and stabilizer.
When diluted in a carrier oil or cream for topical use, this oil prevents against the common signs of aging and can soothe cracked or chapped skin. 
Blends well with bergamot, clove, lemon, frankincense, jasmine and rose essential oils.
15ml bottle
---
More from this collection