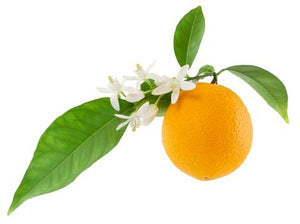 Nascent Naturals
Neroli 10% Essential Oil
Regular price
$20.95
$0.00
Citrus Aurantium.  Origin: Italy
An absolute favourite for it's pleasing and delicious fragrance, Neroli essential oil has a delicately sweet, floral-citrus-orange blossom aroma. Its delightful fragrance has made it a popular perfume oil for centuries.
As part of the essential oil group known as the euphorics,  this precious essential oil can act as an aphrodisiac as well as an effective mood stabilizer and sedative. It is very soothing to the nervous system, providing a sense of calm and comfort. Other euphorics include Rose, Ylang Ylang and Jasmine.
Also an excellent oil for skincare, when diluted in a carrier oil or cream  base for topical use, this oil helps regenerate skin cells, reduce scarring and fight stretch marks. 
Neroli is amazing on its own as well as blending well with rose, geranium, jasmine, lavender, grapefruit, lemon, orange, and ylang ylang essential oil.
---
More from this collection