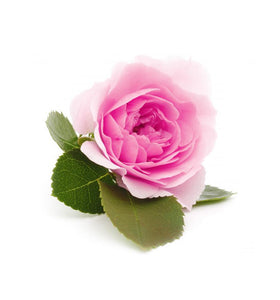 Nascent Naturals
Rose Absolute 10%
Regular price
$22.95
$0.00
Rosa damascenea. Origin - Bulgaria
Rose absolute oil is deliciously aromatic and layered floral scent. It is very distinctively rose, yet softer than the Rose Otto which carries a more potent and profound rose fragrance.
NB an absolute is similar to an essential oil, with a different method of extraction, but used the same way. The Rose Otto is a different method of extraction.
Both of our Rose Absolute and Rose Otto oils are produced from Bulgarian roses, which are known to be most beautifully scented roses in the world. They are in a 10% dilution to make them easy and accessible to use. As such they are also safe to use directly on the skin without the need for a carrier oil.
Soothing and restorative, rose can help with sadness, depression, anger, grief, nervous tension and stress. Essential in supporting the heart chakra, this absolute also acts as gently aphrodisiac.
Rose is very effective used in a healing bath on it's own or blended with other essential oils. Our Rosa Face Oil and Rosa Mystica Facial Spray feature Rose Absolute.
For a gentler soothing bath, add your Rose (or blended oils, as you choose) to a cup of baking soda, mix well, then integrate the whole mixture into your bath, once you are sitting comfortably in your tub. Allow yourself 20-30 minutes for your sacred bath time. 
When diluted in a carrier oil for topical use, this absolute has powerful anti-aging benefits. It is packed with essential fatty acids, vitamins and antioxidants that work to moisturize the skin, reduce hyperpigmentation, minimize wrinkles and the appearance of scars. A favourite ingredient in skin care.
Blends well with bergamot, frankincense, neroli, patchouli and geranium essential oils.
15ml bottle
---
More from this collection