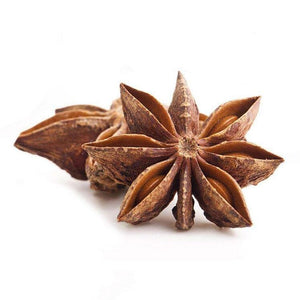 Nascent Naturals
Star Anise Essential Oil (15ml)
Regular price
$12.95
$0.00
Illicum Verum Origin - China
Star Anise essential oil has a distinctive strong, sweet, sharp scent, very similar to black liquorice.
It may be used in inhalation to help with indigestion and bloating. 
It can also be used to assist women going through menopause, with hot flashes and night sweats.
When diluted in a carrier for topical use, it acts as an antiseptic and insecticide. When used in a diffuser, it is emotionally soothing while acting as a sedative and decongestant.
15ml 
---
More from this collection