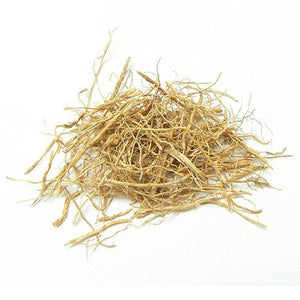 Nascent Naturals
Vetiver Essential Oil (15ml)
Regular price
$28.95
$0.00
Vetiveria zizamoides. Origin - Java
Vetiver essential oil has an earthy, grounding aromatic and is very soothing to the nervous system making it an excellent oil for relaxation.
It's rich earthy, and sensuous character have made it very popular in men's perfumery
When used in a healing bath, or topically vetiver essential oil has a grounding, stabilizing and calming effect and is helpful in treating anxiety, depression, and insomnia.
When diluted in a carrier oil or cream for topical use, this essential oil helps alleviate dry skin, even out skin tone and assist with arthritis related pain.
Blends well with ylang ylang, grapefruit, jasmine, lavender, ylang ylang essential oils. 
15ml bottle
---
More from this collection