• All Natural • Altar • Beeswax • Candles • Cleansing & Purification • Eco-friendly • Energy • Fire Element • Healing & Wellness • Holistic Health • Local • Mind Body Connection • Natural • Relaxation • Spirituality • Stress Reduction • Wellbeing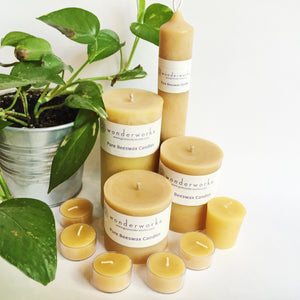 Why is beeswax so much better than other candles?  Because they are so wonderful in terms of being all natural and healthy, they are therefore totally in line with a holistic approach to wellness and spirituality - working with the natural gifts from Mother Earth to support you in a truely aligned Body Mind Spirit way.
---
• Alaskan Essences • Altar • Charcoal • Cleansing & Purification • Daily Practice • Energy • Energy Clearing • Energy Work • Frankincense • Healing & Wellness • Magic • Palo Santo • Ritual • Sacred Herbs • Sage • Spirituality • Stress Reduction • Summer • Sweetgrass • White Sage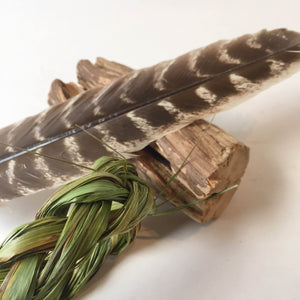 Energy clearing can be a practical yet spiritual practice we encourage to purify the mind, body/surroundings/objects and spirit. Burning sacred herbs like sage and sweetgrass is a traditional Indigenous practice in purifying and releasing negative energies. Many people cleanse themselves or their homes, but did you know you can also purify your garden, cars, 
---
• Altar • Compassion • Divine Feminine • Empathy • Goddess • Honour • Love • Mother's Day • Ritual • Rose Quartz • Spirituality • Worship
Altar Practice: Honouring the Mother by Vanessa 
An altar is a sacred space, which can be a temporary or permanent structure for devotional practice. It is a temple place meant to revere deities/goddesses/gods and leave offerings, it is where one can pay respect to ancestors, celebrate a connection to the elements and earth mother, call in energy to charge intentions, offer prayers, receive inspiration or empowerment. Whether your practice is informal or ritualistic, altars act as a focus point for workings and worship.