• Ancestors • Day of the Dead • Death • Halloween • Healing & Wellness • Magic • Ritual • Samhain • Spirituality • Tarot • Wheel of the Year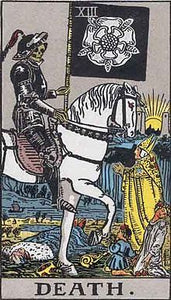 We are well into the dark Season now, today being Halloween and Samhain - feeling like the quintessential fall day: gusty winds blowing leaves off trees, air chilling to the bone (with a side of rain which we can do without, I think!). It's a most perfect time to cozy up, surround yourself with candles, sip piping hot tea, put together tasty sweets for trick-or-treaters. But more than that, it is an excellent time to turn away from the  distractions of the outside world, and turn the focus inward, reflecting on how we feel during this time of year; how we can better...
---
• Autumn Equinox • Energy • Mabon • Magic • Ritual • Seasonal Celebration • Wheel of the Year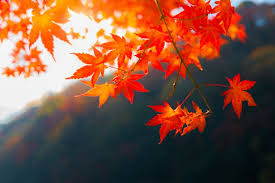 As Summer quickly fades, leaves change to shades of vivid red and burnt orange, a crispness in the air follows, and the Wheel of the Year makes its' turn toward the final seasonal celebration known as Mabon, or the Autumn Equinox. For us in the Northern hemisphere, this will occur on September 23rd. The Equinox signifies a point of perfect balance of light and dark in the sky - eventually, darkness will grow leading us into the heart of winter. A time of the Great Harvest, Mabon completes the Wheel's cycle before beginning again at Samhain (Halloween). Traditionally, the last harvesting and...
---
• Earth Power • Energy • Fire Element • Lammas • Magic • Major Arcana • Spirituality • Tarot • The Sun • Wheel of the Year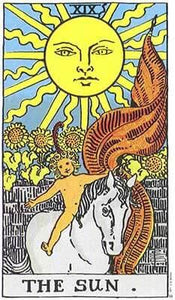 The Wheel has just turned a notch for us in the Northern Hemisphere, passing over the cross-quarter celebration of Lammas on August 1st - traditionally a time marking the high agricultural season and harvest, as well as gathering as community to give thanks for the fruitfulness and abundance the earth has provided. Of course, harvest time would not be possible without the heat and power of the glorious sun, coaxing seedlings to grow and flourish into fields of grain, fruit, and vegetables ripe for the picking. For this reason, Lammas is associated with the power of the sun and element...